Careers after children: are women still paying the price for starting a family?
Two research-led studies came out in quick succession last week, which provided an interesting insight into women in the workplace following childbirth.
The Office of National Statistics reported a record high by revealing that from April to June 2019, three in four mothers with dependent children (75.1%) were in work in the UK.
But the same study also revealed that almost three in 10 mothers (28.5%) with a child aged 14 years had to reduce their working hours on account of childcare reasons, compared with just one in 20 fathers (4.8%).
Meanwhile, findings by Understanding Society, in a report for the Government Equalities Office, made for a sobering read. According to the data, only 27.8% of women were in full-time work or self-employed three years after childbirth, compared to 90% of new fathers. And whereas men continue their career trajectory after starting a family, women struggle to recover their career following maternity leave, with only 13% moving to a better job in the five years after their baby was born, compared with 26% of men.
Moving to part-time work, experiencing career stagnation with a lower chance of getting a promotion seems par for the course for women returning to work and, despite all the progress we have made in terms of gender equality, women still seem to be paying the price for having a child.
One of the biggest burdens for working mothers with young children is the rising cost of childcare. According to the latest statistics from the Coram Family and Childcare's Childcare Survey 2019, families in Wales spend an average of around £117-a-week for a part-time nursery place, after a 2% price increase in the last year. The findings also show a part-time place with a childminder for a child under two costs an average of £106 per week and five days-a-week in an afterschool club costs an average of £49 per week.
Childcare costs can restrict women's choices in terms of their working hours and taking opportunities to develop new skills – both key ingredients to securing a promotion at work.
Grandparents are increasingly shouldering the burden of childcare. According to recent research by SunLife, 85% of grandparents across the UK provide some sort of childcare support, spending an average of eight hours a week looking after their grandchildren. But is there another way?
This week, the Welsh Government is launching a Wales-wide advertising campaign to tell working parents of three and four-year-old children that help is available towards the cost of childcare. And, judging by the findings of the Office of National Statistics and the Understanding Society report, it seems that it couldn't have come at a better time.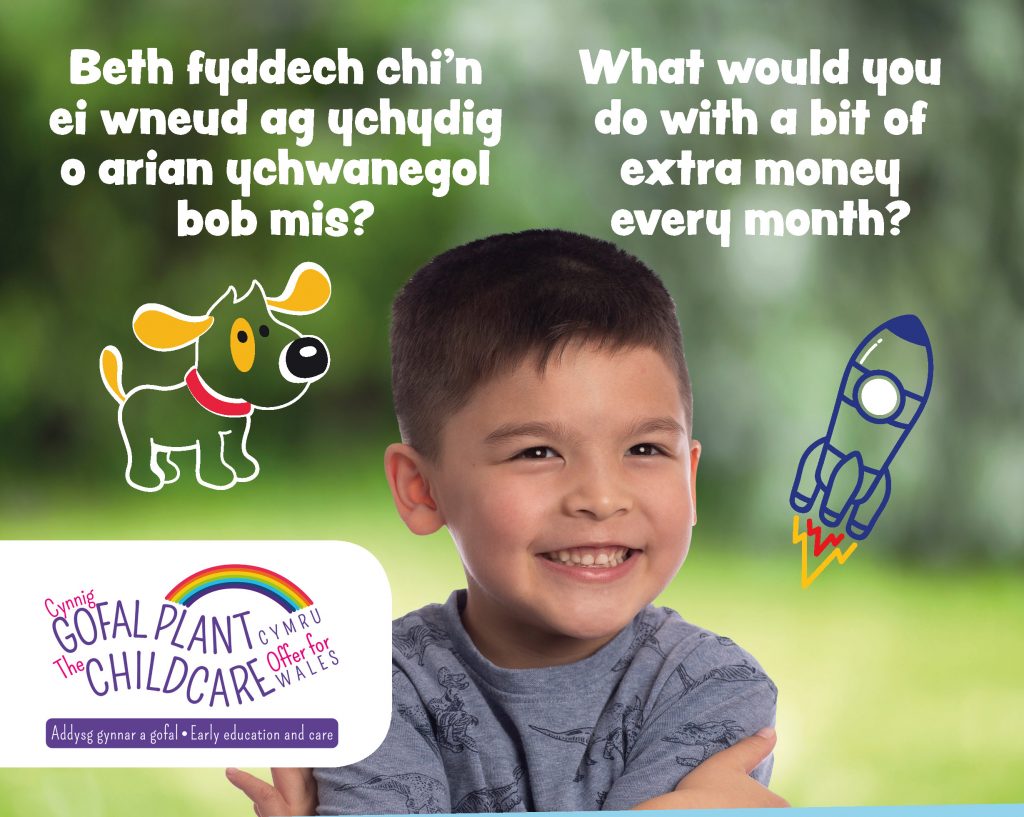 The Childcare Offer for Wales aims to make life a bit easier for working parents of three and four-year-olds by providing up to 30 hours a week of funded childcare and early education, spread across 48 weeks of the year. Parents across Wales who are eligible for the funding are being encouraged not to miss out on their share.
As half-term gets underway, parents will get to hear about the Childcare Offer via cinema, TV, radio and social media. It's a fantastic initiative that aims to help working parents have more financial freedom to work the hours they want or develop the skills they need to move further up the career ladder, and Freshwater is proud to be playing a part in helping to promote it.
Of course, it's not just about government policy – employers have an important role to play too by providing support that can help flexible working and facilitate career progression.
At Freshwater, we understand that if we want to attract and retain the best talent in the industry, we need to embrace flexible working practices and roll-out family-friendly policies. Many Freshwater employees – both female and male – have come back to successful careers after having one or more children, and I am personally grateful to employers throughout my career who have supported and enabled me to progress through the ranks while bringing up my son, Morgan.
Childcare should not be considered a luxury. It should be available to all those who want to return to work or develop new skills. And while changes in policy initiatives at governmental level are to be welcomed, employers also have a role to make sure that women and their careers don't get left behind once they become a mother.
This article was written by our Chief Executive, Angharad Neagle, and appeared in the Western Mail newspaper on 30 October 2019.