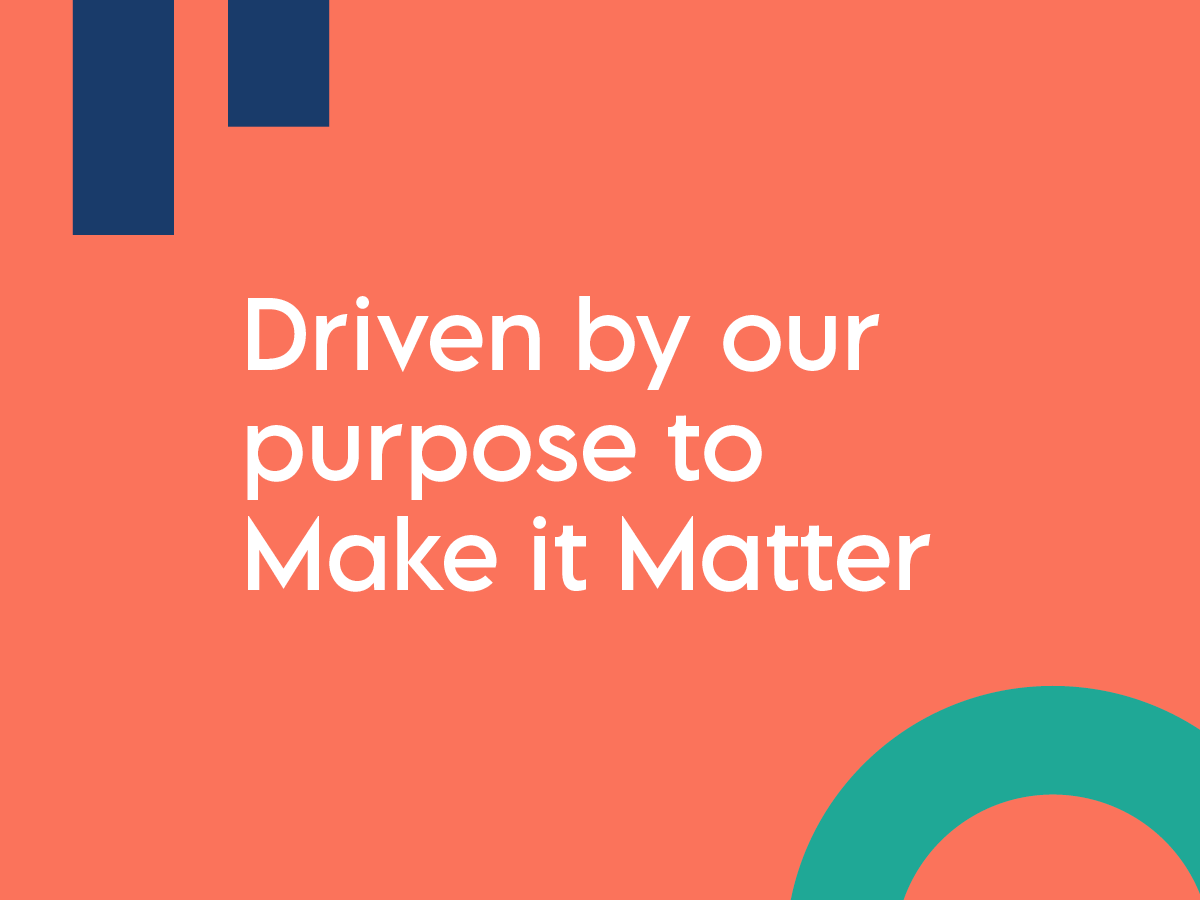 'Make it Matter' is far more than just a slogan
It's a commitment to our clients. We care about our clients' aims. What they do matters to us. And we work hard to deliver results that matter to them.
It's the mindset we apply to every task. Our approach to every client brief. How we always bring our best to the table. And we make every decision and detail matter.
It's our statement of integrity. We choose to work with clients who share our values. Who consider the interests of people and the planet as much as profit. And who champion corporate social responsibility.
It's recognition of how we value our team. We listen to our colleagues. We ask what matters to them. And that is reflected in our policies, the organisations we support and the accreditations we pursue.
It's why we've been around for more than 25 years. And why many of our clients, and a third of our colleagues, have been with us for more than a decade.
We're proud to Make it Matter.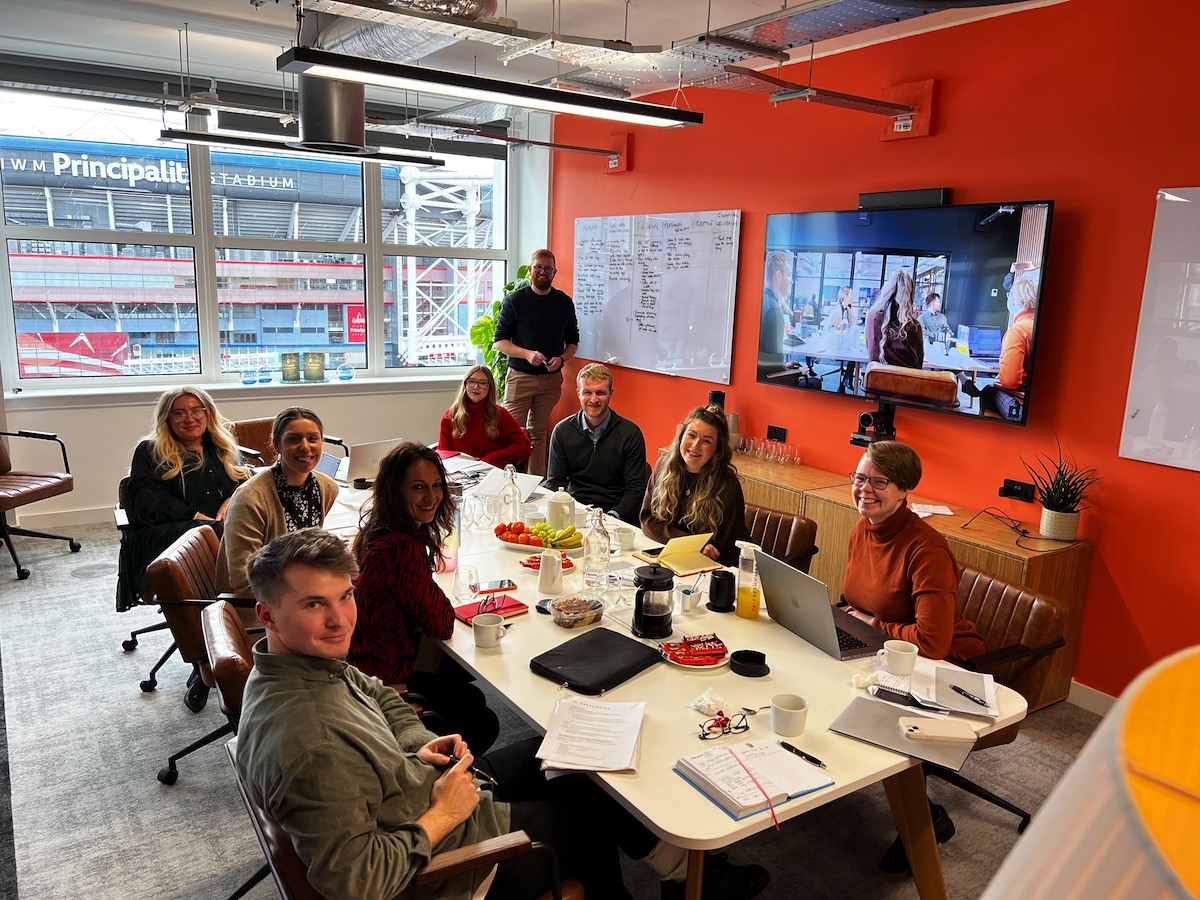 How we Make it Matter at Freshwater
Since our foundation in 1997, we've grown from a PR agency established in South Wales, to a full-service agency working with clients right across the UK. We've partnered with more than 2,000 organisations, from start-ups to some of the UK's biggest names – and everything in between. And we're proud to have implemented thousands of impactful campaigns and delivered results that matter to clients.
While so much has changed, one thing has always remained the same. We've stayed true to our values of acting ethically and with integrity. We've partnered with clients who share our values. We've supported causes we believe in. And we've been proud to use communications as a force for good.
Our Make it Matter promise is at the heart of everything we do. For more than 25 years our team has delivered on that promise through their work with clients, investment in new business and involvement in internal initiatives which shape our culture.
In January 2023, we developed a new People, Standards and Inclusion Group; representatives from across the agency who drive wellbeing, employee engagement and business initiatives. And ensure that every voice at Freshwater is heard.
Since its launch, the PSI Group has delivered some great projects including developing new channels for staff engagement, introducing Wellness Wednesdays and regular Lunch and Learn sessions, driving our charitable initiatives, and pursuing new agency accreditations which matter to our team.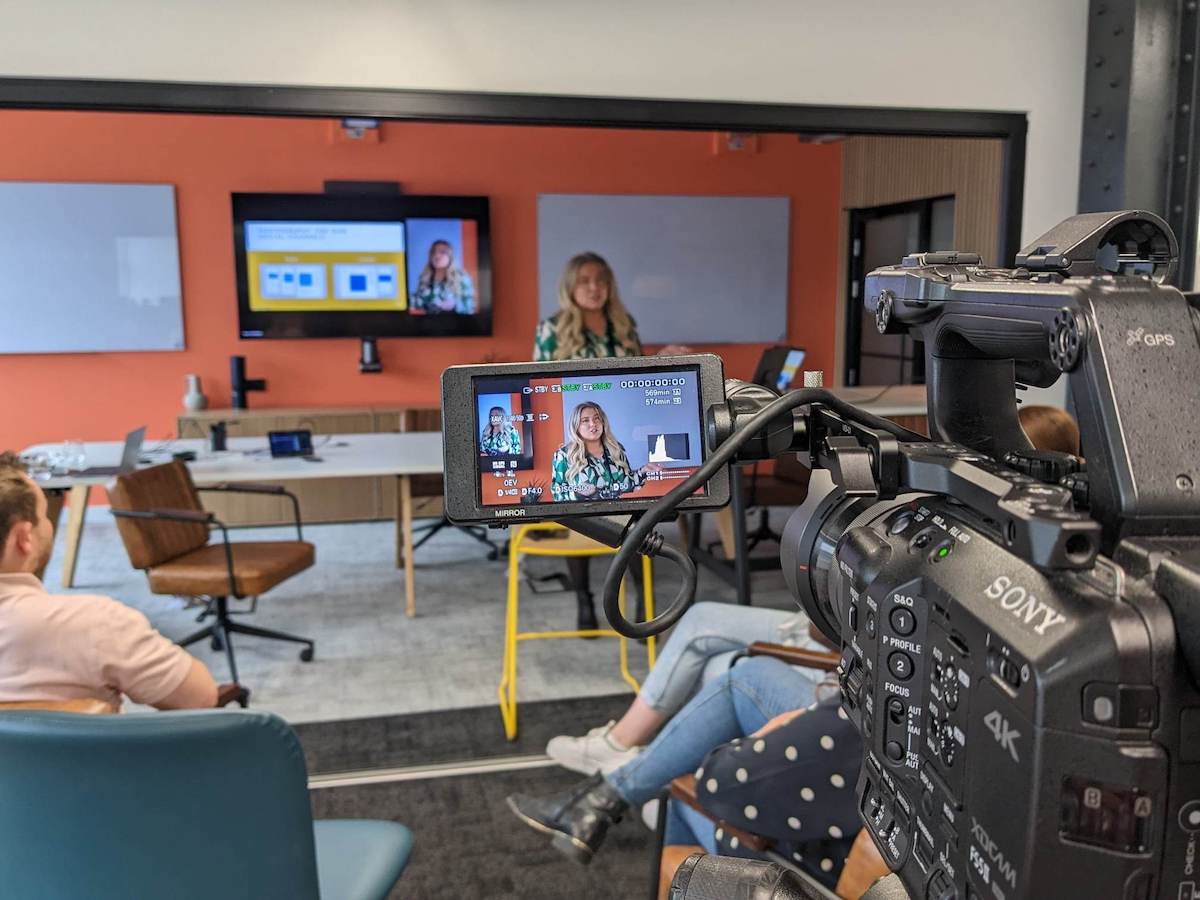 Make it Matter: Learning and CPD
Our focus on learning is about meeting colleagues' training needs and providing them with new, valuable skills to help both in and outside the workplace. Our regular 'Inspiration Hour' allows colleagues to share their knowledge on a range of topics from sobriety to their favourite marketing campaigns.
We also run Lunch and Learn sessions, led by our internal specialists and external guests, to help build skills such as pitching stories to journalists and photography on your phone.
We are very proud that Freshwater has always opposed unpaid internships and was among the founding signatories of the PRCA's campaign to end the practice. It was also one of the UK's first Accredited Living Wage Employers in 2015. Today, our internship programme provides opportunities for talented professionals to become part of the team, while ensuring that they are able to financially support themselves in the early stages of their career.
As part of our wider commitment to supporting the next generation of marketers, we launched a partnership with Cardiff University in June 2023, offering internship placements to students as part of its Career Confident programme. The scheme provides a fantastic opportunity for Cardiff University students to get hands-on industry experience while enabling our team to learn from new and upcoming marketers and hone their skills in mentoring.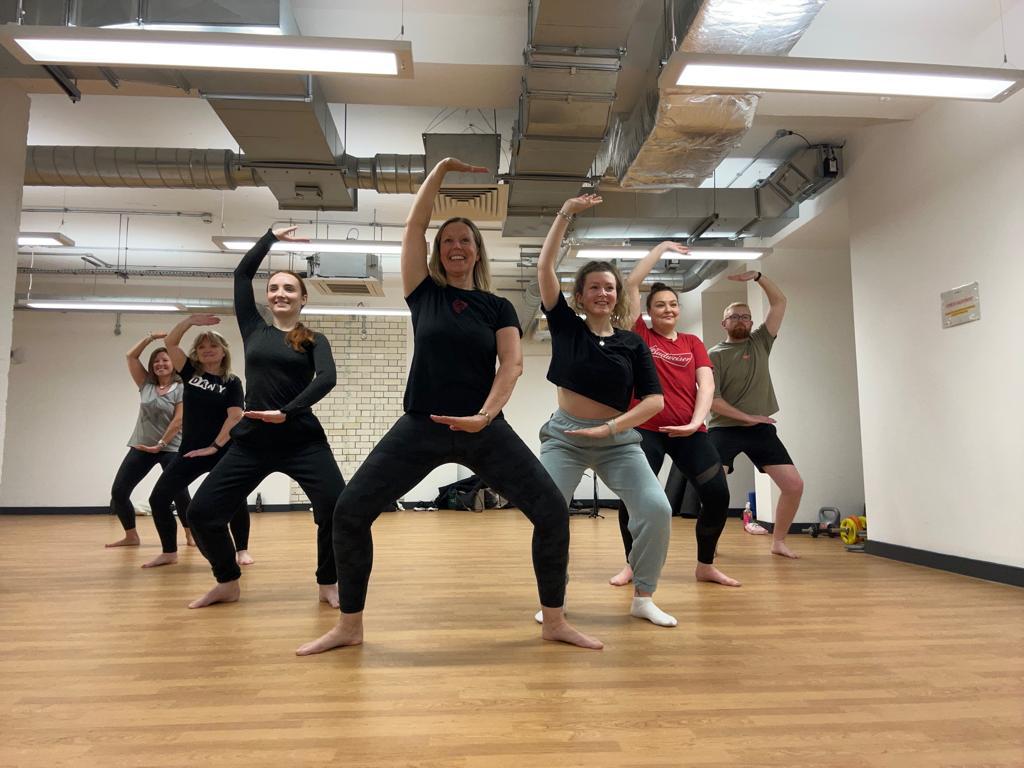 Make it Matter: Wellbeing
We are committed to promoting positive mental health, and the wellbeing of our team is always a priority. We signed Mind's Time to Talk pledge, have trained mental health champions in both our Cardiff and London offices and a dedicated Wellbeing Policy, which focuses on fitness and physical health, mental health, wellbeing and 'whole self to work' initiatives.
And we're very proud of our FW Flex Policy, designed to support colleagues to build where they work around business and client needs, as well as their own. This means colleagues can operate a flexible week, a flexible day and a flexible working pattern.
During the Covid-19 pandemic we launched several initiatives to improve staff wellbeing such as walking team meetings, cuppa and catch-up sessions and regular online socials, winning us both Employer of Choice and Best Response Covid-19 at the Wales HR Awards 2022. We also organise events to promote good physical and mental health including walking socials and active challenges. In 2023, we launched our Wellness Wednesdays programme which included a three-week NIA course – combining dance, yoga and tai chi to help reduce stress and improve fitness.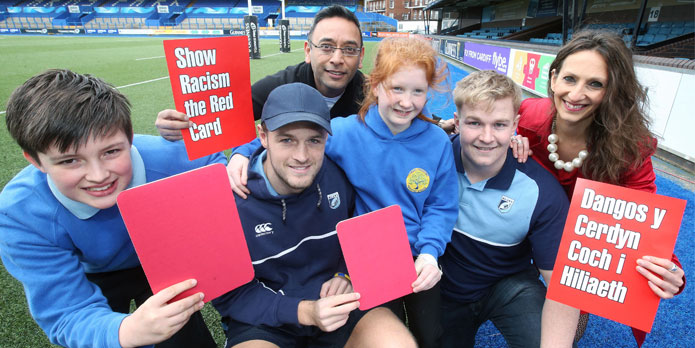 Make it Matter: Equality, Diversity and Inclusion 
We are extremely proud of our inclusive and diverse culture. And of our internal policies such as our Pronouns Policy, Menopause Policy, and our involvement with organisations including Stonewall, Show Racism the Red Card and Taylor Bennett Foundation.
We are constantly evaluating our policies and how we work, ensuring we are adopting the latest best practices and always improving. Being accredited as a Living Wage Employer, Disability Confident and Stonewall Diversity Champion also demonstrates our commitment to ensuring excellence across our policies, recruitment and training.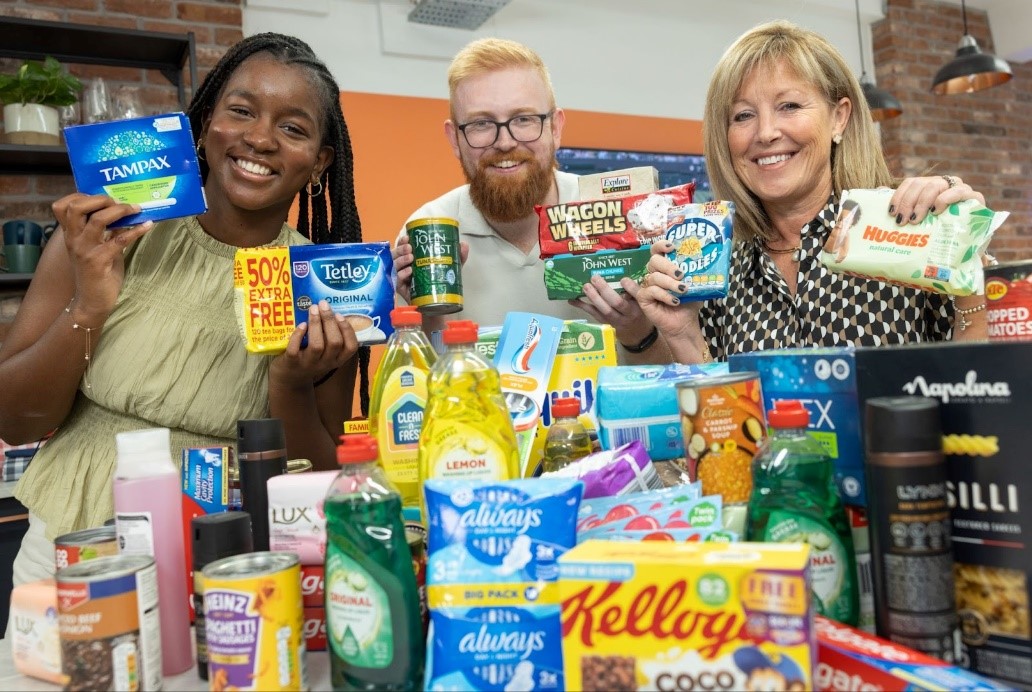 Make it Matter: Community
Make it Matter: Community is about our responsibility to those around us. It encompasses not just our partnerships with charities and local organisations, but also our Corporate Social Responsibility and how we work with suppliers and stakeholders. Since our foundation, we've ensured all our suppliers meet a strict supplier checklist, which covers promoting employment and economic sustainability, equity and fairness, and raising the living standards of residents.
We are proud supporters of The Bevan Foundation, which aims to end poverty and inequality. We run quarterly charity initiatives, supporting charities chosen by our colleagues, from British Heart Foundation, Maggie's Centres and St David's Hospice Care to The Wallich Homelessness Charity, The Red Cross in support of Ukraine Refugees and Fareshare, fighting hunger in the UK.
And we open our offices to other organisations and community-led activities, such as hosting business mentoring for Princes Trust. Our most recent community activity was a food bank drive, launched on Stop Food Waste Day alongside a workshop on food and nutrition on a budget, to raise vital donations for The Trussell Group.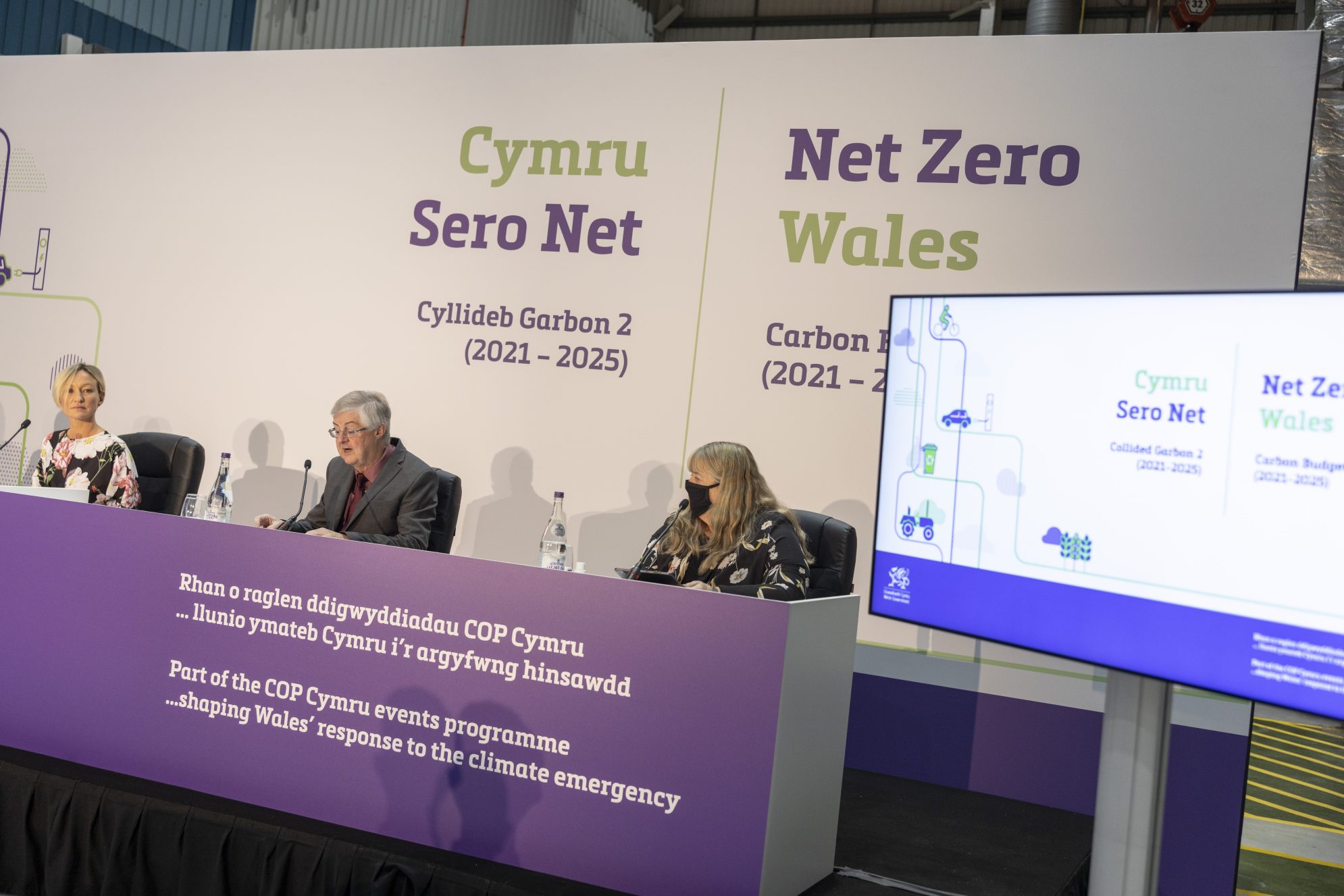 Make it Matter: Environment
Make it Matter: Environment is Freshwater's commitment to the world we live in.
We are proud to be awarded a Green Dragon Environmental Accreditation, and our policies – Social Value and Community Benefits Policy and Environmental Policy – highlight our commitment to climate change.
We support Trees for Cities, the only UK charity working at a national and international scale to improve lives by planting trees in cities. And are continually making improvements to reduce our environmental impact in our operations, materials and delivery methods.
We are proud to partner with clients who align with our values too. Since 2020, we have facilitated and promoted the Welsh Government's annual Wales Climate Week virtual event – aimed at national and global policy makers, innovators, and businesses – to raise awareness and encourage action around climate change.
Get in touch
See how we can Make it Matter for you. Strategically. Creatively. And with enthusiasm and expertise.
Contact Us