Freshwater is proud to support Living Wage Week 2019
Living Wage Week is the flagship awareness-raising campaign of the Living Wage Foundation. It takes place annually, and this year runs from Monday 11th to Sunday 17th November 2019 bringing together campaigners, advocates and businesses from across the country to highlight the importance of paying a real living wage.
Freshwater is among a pioneering group of employers accredited by the Living Wage Foundation as a Living Wage Employer. We can claim that coveted title as a result of our belief in – and commitment to – ensuring all employees earn a wage that meets the cost of living, and not just the government minimum.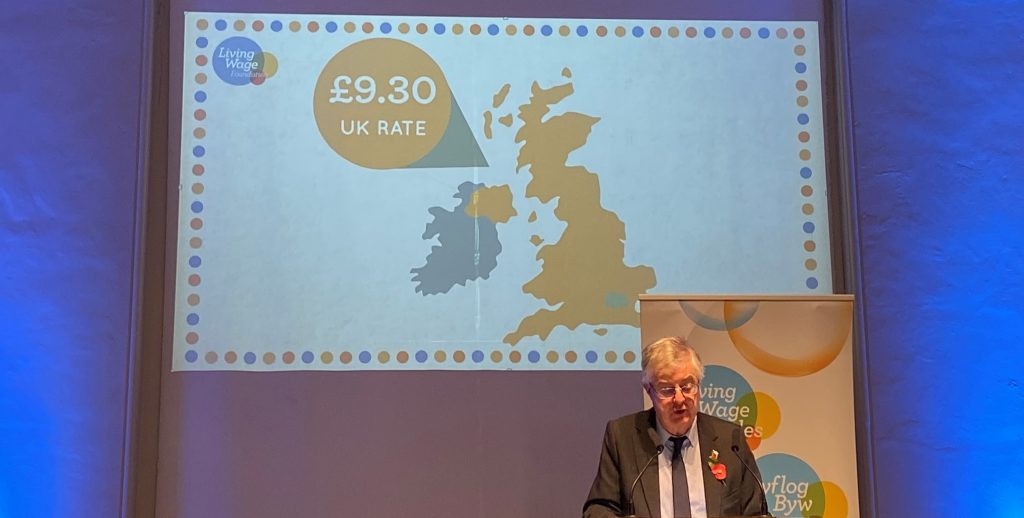 Living Wage Week Wales 2019 – 11th November 2019
Haydn Evans, Finance Director at Freshwater, attended the Living Wage Week Wales 2019 launch at the Pierhead Building in Cardiff Bay where First Minister, Mark Drakeford, announced new hourly living wage rates for 2020 of £9.30 an hour (and £10.75 in London) for people aged 18 and over. The Minister also announced Cardiff was to be the first major urban area in the UK to be awarded 'Living Wage City' status.
Commenting on the launch of the new rates, Haydn Evans said: "We are happy once again to show our support for the Living Wage Foundation and welcome the introduction of new real living wage rates that ensure people earn a wage that enables them to meet the cost of living.
"We are of course doubly excited that this Living Wage Week sees Cardiff – where we are headquartered – named as the first major urban area to be recognised as part of the new Living Wage Places scheme."
Freshwater is a Living Wage Employer and all employees are paid a real living wage. Learn what our interns had to say about embarking on a living wage internship here. For more information on Freshwater as an employer, or our current vacancies, please visit our Careers page.