International Women's Day 2020 | The Freshwater Perspective
Each year on 8 March, millions of people around the world join together to issue a rallying cry for equality, in the workplace and in society, to celebrate women's achievements and to raise awareness against bias. The theme of International Women's Day 2020 is 'Each for Equal', so we caught up with some of the women working at Freshwater to chat about their experiences and who has encouraged or influenced them along the way.
Debbie Jones, Business Development Manager at Waterfront, London/Cardiff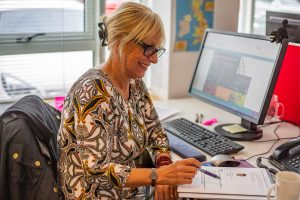 I've worked in sales and sponsorship for the majority of my career and have had a variety of role models who've influenced me along the way – both male and female.
However, I've witnessed the role of women in the workplace change significantly since I first started out. I would never have had the opportunities that I have now 40 years ago.
As a business development manager, I am respected for my talent and expertise in sales. My feedback and ideas are not just encouraged they are sought after, and it is refreshing to work for a company where diversity is integral.
Yasmin Akbari, Senior Account Executive, Cardiff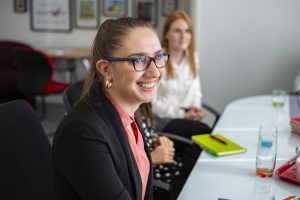 Coming from a single parent household, I grew up around strong women. A couple of years ago, I was encouraged by these family members to leave my admin job to start an internship at Freshwater.
Since making this career move, I've found myself surrounded by strong women in the office, as well as at home.
These women support me on a daily basis – not only with the everyday stresses that come with such a fast-paced industry but also with developing skills in a career that I wouldn't have otherwise thought possible.
Kate Harvey, Director, Cardiff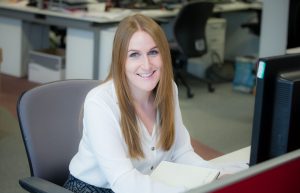 I'm very fortunate to have a close-knit family, friends (some of whom I have known since nursery school days) and talented colleagues who I enjoy collaborating with at work every day.
These groups of people have, and continue to, encourage me to be the best version of myself, personally and professionally. It might sound a bit cliché, but it's true.
I joined Freshwater fairly early on in my career, after completing an MSc in Public Relations, and have spent the last eight years working for clients that operate across multiple sectors and with colleagues who have varying skills to my own. Having the opportunity to learn from such a diverse range of women and men has helped me develop and hone my own communications skills and, as a director, I thrive on leading teams to deliver excellence in all that we do.
I'm now heading into a new chapter as I'm taking a break from work to start a family. That is a huge and exciting prospect for me. It's a comforting thought to know that, when I come back to work, I have fun, talented and supportive colleagues to help with the transition.
Sarah Whittle, HR Director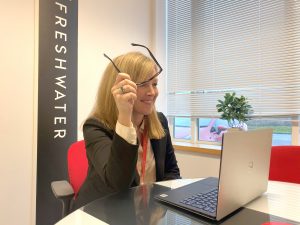 My mother was my first female role model. From an early age, I witnessed her work ethic, juggling life as a full-time teacher, running her own business and running our home. With the support of both my parents, I was encouraged to not only stand up for what I believe in and strive for success in education, motherhood and my own career but also support others.
My first female boss taught me to place a value on my own voice and influenced me to fight for a seat at the top table in business, as a HR professional and as a woman. All these lessons I hope to pass on to my daughter and female colleagues.
After working in HR for nearly 30 years, I feel very fortunate to be working with a female chief executive who is as passionate as I am about ensuring equality on rights, reward and recognition. She ensures that our People Strategy is at the heart of the business, and is reflected in our culture.
We have a gender equal boardroom; 80% of our managers are women and our wellbeing policy, talent plan and blended learning approach underpins our values and ethos.
It is 50 years since the Equal Pay Act 1970 came in and, while equal pay for work of equal value is still a challenge for many businesses, at Freshwater we are very proud of our reverse gender pay gap and our focus on equal rights.
Jemima Gosmore, Account Assistant, London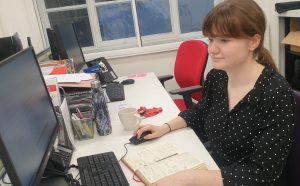 I've always been encouraged to set my own goals by the fantastic women around me.
When it came to my career, the decision to uproot to London for an exciting role at Freshwater was a slightly scary step into the unknown – especially for a Northerner fond of her hometown. But, fuelled by the support of my peers and my own eagerness to experience the world of PR and communications, I now find myself rewarded by the bucket-load for the big move.
Each day at Freshwater brings with it ample opportunity to work on my goals, and to build new ones, in an environment where women inspire me each and every day.
Nyla Olasupo, Integrated Account Manager, London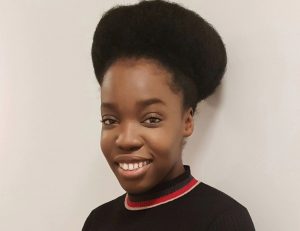 I've always had a very creative mind and come from a family that has always encouraged me to pursue whatever it was that inspired me.
Trying to identify what my interests looked like in a profession was difficult, as I did not have a lot of exposure to the different types of sectors or industries that I would 'fit' into. However, I started a retail business during my undergrad, which opened my eyes to the world of business, marketing and opportunities to build relationships with both consumers and suppliers.
Through mentorship, my faith and a lot of support from family, I was able to begin my career in marketing and PR. I am currently one of Freshwater's newest members, and so far my experience has truly been refreshing. Every day is different. Every project is different. Every client is different. And I have a lovely supportive team.
I am passionate about encouraging all people to pursue what their hearts are set on and making it easy for people to get the advice and support they need to make the best-informed decisions for themselves – whether it be around business, career or this roller-coaster we call life.
Angharad Neagle, Chief Executive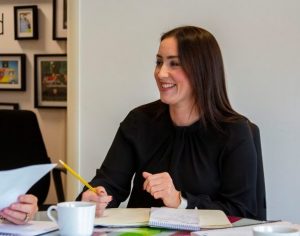 Growing-up, my dad always encouraged me to 'have a go'. He taught me to believe you could achieve anything if you just put your mind to it.
So, it came as quite a shock that, after becoming a single mum while still at university, my ability to complete a postgraduate course was called into question by one of the tutors.
Disappointing though this was, it's turned out to be a hugely influential moment in my life – not just in the direction my career then took but how aware it's made me of the challenges and prejudices women can face.
I went straight out to work and landed my first job in communications as a press officer at South Wales Police. Surrounded by strong female role models from day one, I was encouraged to believe in myself and taught to hold my own in a male-dominated environment, advising senior officers right up to the chief constable on media strategy for the most serious crimes and reputational issues. And as a young single mum, I was supported to navigate all the challenges that a demanding job, with out-of-hours on call, brings.
Twenty years on, I want to support and encourage all my talented colleagues to achieve their ambitions, and I'm proud that, at Freshwater, equal opportunity runs right through our policies, working practices and culture.
To learn more about the Freshwater team, just click here. How have you been inspired by the women around you in life and in your career? We would love to hear your thoughts over on Twitter.