Oakervee Review: What Next for HS2?
With the Oakervee Review well under way, anyone's guess is equally valid. Lucy Battle asks if the signal will turn green for HS2…
In an act widely believed to be political expediency, shortly after entering number 10, Prime Minister Boris Johnson declared an aspiration to review whether and how the HS2 project should be continued. Whilst informed sources are cynical about the timing and the audience, they are less certain about the potential outcomes.
The Terms of Reference are quite sweeping, and given that the report needs to be presented 'by the autumn' (which, in Whitehall-speak, could mean that there is snow on the ground by the time the ink is dry), it does appear to be designed for political expediency, and to enhance the 'man of action' image. In the Home Counties – the hotbed of objectors, and coincidentally, an area of significant Tory support – the review is being seen as a nail in the HS2 coffin. This, of course, does Johnson no harm in the Conservative heartlands. Elsewhere, the review is seen as yet another hurdle, before continuing 'business as usual'. After all, most of the evidence was gathered years ago, and some of those involved with the review are hardly unacquainted with that evidence. This is an understandable, if dangerous, assumption.
Thus, Johnson has tasked Douglas Oakervee to chair an independent review of HS2, supported by Lord Tony Berkeley as Deputy Chair and a panel comprising Michele Dix, Stephen Glaister, Patrick Harley, Sir Peter Hendy, Andrew Sentance, Andy Street, John Cridland and Tony Travers. Each team member will focus on a specific subject, which will be fed into the technocratic 'sausage machine' that will churn out the final report.
Whilst they will contribute to – and be consulted on – the report's conclusions, they will not have a right of veto, should consensus be unachievable. This paves the way for number 10 to make a final decision, as arbiter if need be. It was ever thus.
The Government's announcement of the review said that "The independently-led government review will allow the government to make properly-informed decisions on the future of Phases 1 and 2 of the project" – which does beg the question as to what the current occupant of No.10 thinks the numerous studies to-date have been doing.
Terms of Reference for the independent review of HS2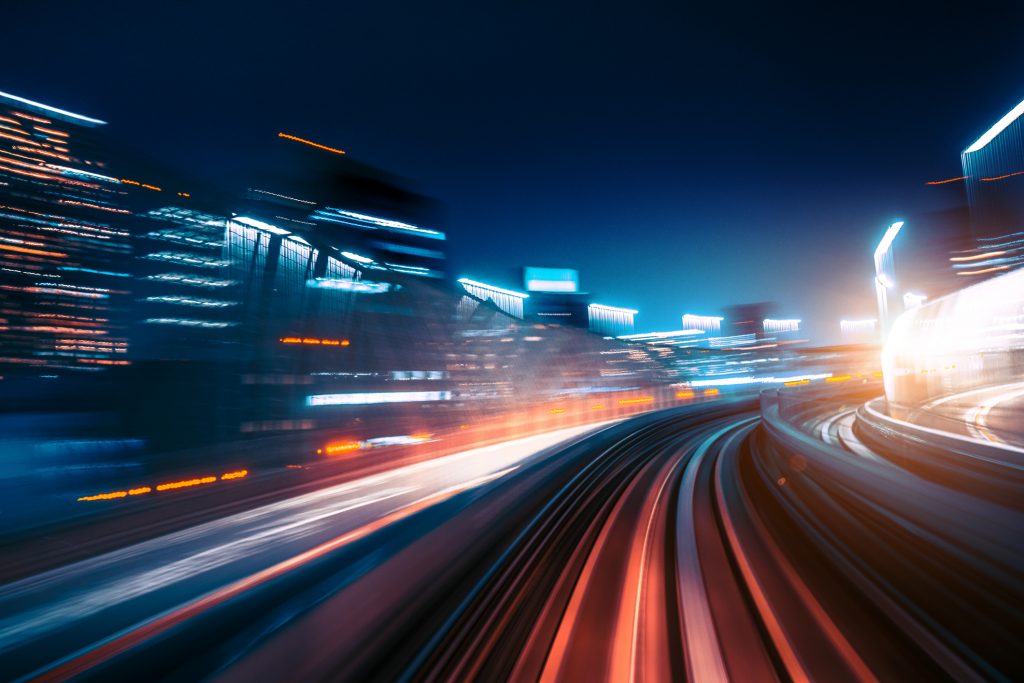 The Terms of Reference themselves are carefully-crafted, so as to mean all things to all people. Detail fans can find them, in full, here.
In no particular order, I've extracted a few of the Terms of Reference, and after a few conversations with contacts – and a crystal ball – outlined a few possible scenarios. The Terms of Reference are prefaced by the statement;
"For the whole HS2 project, the review should rigorously examine and state its view on:"
Grand words. However, this does suggest that a lot of the review will be covering old ground, and that it is quite likely that a 'cut and paste' approach will be taken with some of the excellent and evidence-based research that has been undertaken previously.
On the matter of:
"…whether HS2 Ltd is in a position to deliver the project effectively, taking account of its performance to date and any other relevant information…"
one imagines that Vice-Chair, Lord Tony Berkley, will have a lot to say.
He has previously expressed differing opinions on route and purpose; and he has not been alone in maintaining a strong view over HS2 Limited's corporate abilities and practices. There's plenty of incendiary material on line, but a speech made in the House of Lords by Tony, in July this year, may be informative.
Just part of that speech should give cause for concern:
"…evidence of cost overruns, cover-ups and, I must say, fraud and worse are rampant even before the permanent construction work has started…".
Lord Berkeley isn't the only one saying it.
The review is required to report:
"… whether HS2 Ltd's latest estimates of costs and schedule are realistic and are comparable to other UK infrastructure…"
Engineering Consultant, Michael Byng, has been questioning the methodology of HS2 for some time (he reckons that London to Birmingham will be more than the cost of the entire HS2 scheme as originally stated) – only to be met by indifference.
Speaking on BBC Radio 4's Today programme in December 2018, Secretary of State Grayling was part of that indifference when, without a hint of irony, he called into question Michael Byng's judgement: "Michael Byng has been saying a lot of things. He's not somebody who is entirely well respected within his part of the industry, and I would question his judgement on this."
In contrast, Lord Berkeley described Byng as "one of the best and most respected cost-engineers in the country. I absolutely believe him."
So – watch this space. Sadly HS2 as an organisation is not well-loved. And as such I foresee an organisational change that could all but eliminate the current organisation. The outcome of the Williams review – particularly should a 'controlling mind' be established for rail – may influence any future arrangements. Although HS2 does appear to be outside of the Terms of Reference, the requirement for "a rail sector with the agility to respond to future challenges and opportunities." may be at least tangentially be related to HS2. And of course it is an extraordinary coincidence that the Williams review is also expected to report by autumn 2019.
It may also be enlightening that First Trenitalia (which recently won the West Coast Franchise) will also act as the Shadow Operator responsible for HS2. The government's own statement confirmed that the Partnership has been designed in order to ensure that it can implement the review's outcomes. Again, watch this space.
"for the project as a whole, how much realistic potential there is for cost reductions in the scheme as currently planned through changes to its scope, planned phasing or specification, including but not limited to…"
And with that in mind, I have picked a few items from the list and dusted off the crystal ball.
In terms of capacity for growth, the Birmingham to London corridor will have to be expanded. Quite apart from natural growth, the carbon-reduction agenda would appear to drive the need for a more sustainable transport solution for two cities only 160km apart (a similar argument applies to the Birmingham-Manchester M6 corridor). Should road pricing be extended, the economic case for HS2 on this section would likely become far more positive.
Of less merit may be the use of Euston as a terminus for the route.
"…making Old Oak Common the London terminus, at least for a period…"
Whilst there is an emotional attachment for the Midlands and North West to London Euston (after all, the London to Birmingham Railway was the first purpose-built InterCity passenger railway), there are no inviolable reasons for it remaining the terminus. Although it does shore up a case for Crossrail 2, the fact remains that anyone arriving at Euston is usually going somewhere else. This usually involves a change to the London Underground, or a taxi. Exactly the same could be achieved through an integrated approach to Crossrail 1 – The Elizabeth Line – at Old Oak Common. Sadly, it is probably too late to design for and facilitate the occasional path of (nonstop) trains off HS2 through the Crossrail core, potentially as far as Norwich, or indeed linking to HS1 in the Stratford area. However, a well-orchestrated cross-platform approach at Old Oak Common would deliver people to the heart of London (or, indeed, Docklands) in less time than a jaunt via Euston.
Burrowing from Old Oak Common to Euston seems to represent a disproportionate cost, particularly when the funds could be used to better political advantage elsewhere. And that brings me to the inconvenient truth that politically, just building a railway from Birmingham to London is unsustainable. A government (of any colour) will need to rebuild support north of the Severn and Trent basins.
Once you dispense with Euston (or, more accurately, develop it in a different way, given the areas of prime development land released and ready to go), some of the other terms could hint at something different:
"… combining Phases 1 and 2a

different choices or phasing of Phase 2b, taking account of the interfaces with Northern Powerhouse Rail

whether and how the project could be reprioritised; in particular, whether and, if so how, Northern Powerhouse Rail (NPR) (including the common sections with HS2 Phase 2b) could be prioritised over delivering the southern sections of HS2

whether any improvements would benefit the integration of HS2, NPR and other rail projects in the north of England or Midlands…"
These themes must also be viewed through the prism of political expediency. To 'win the north', any Government must be seen to be investing there. Grayling's half-cocked attempts at postponing and then promoting a Pennine upgrade based on the use of diesel trains did him no favours. Any future Government should be acutely conscious that an upgrade announcement based largely on spin and thin air will not be well-received. For that reason, finding commonality between parts of Northern Powerhouse Rail and HS2 – and incremental benefits elsewhere – will be beneficial.
A link from the Liverpool area to the proposed HS2 junction near Lymm, in Cheshire (see http://www.linkingliverpool.org/) is a step towards a new transpennine railway. The headline is a 20-minute journey time between Liverpool and Manchester – but this is merely shorthand, and the benefits are much wider and more tangible.
It could be that phase 1 will continue but with the removal of Euston as a terminus. Released funds could be redeployed to partially fund early advances on 'Northern Powerhouse Rail'.
Birmingham to Manchester could be accelerated. The capacity issues between the two cities (as well as Manchester-London) are well-known, and there are sound environmental reasons for delivering modal shift from car to train.
A feasibility study for Liverpool – Lymm could then be accelerated. This would, of course, include a rebadging (and partial redesign) of the section from the Lymm area to Manchester – particularly considering how an eastwards extension from Manchester could be facilitated in the future.
Some readers may recall the original 2009 route options for HS2 included a route to Leeds which ran via Manchester and was called 'The reverse S'.
The original 2009 options report concluded that it:
"….would be the least expensive of the three families of option, but offered the lowest value for money because it could not serve the East Midlands or Sheffield and the time savings to Leeds, the north-east and Scotland would be much less than the other two options…"
One suspects that both economic imperatives and political expediency may see a version of the 'reverse S' being exhumed, albeit under a less tarnished brand. Thus, north of Crewe, the railway could become part of the 'Northern Powerhouse'. Together with the Liverpool Link, this would provide a transformative new railway across the Pennines.
A similar possibility applies with the links between East and West Midlands, currently being promoted under the 'Midlands Engine' banner. In this instance, some relatively simple junction alterations would permit direct Birmingham to Nottingham services, at least halve the incredibly-long journey time between the two cities, and eliminate today's route via Derby. The route options paper did not commit to an East Midlands link under the 'S' proposal. However, one can see continued support for at least a link from Curdworth to Toton/Nottingham, which is probably the least problematic part of the eastern route to deliver. North of Nottingham, things could get a bit murkier – although a significant upgrade of the existing Erewash Valley line from Toton could mitigate protests from Sheffield City Region. Of course, political expediency would place the route north of Toton 'under review', and effectively kick the can down the road.
HS2 and the UK supply-chain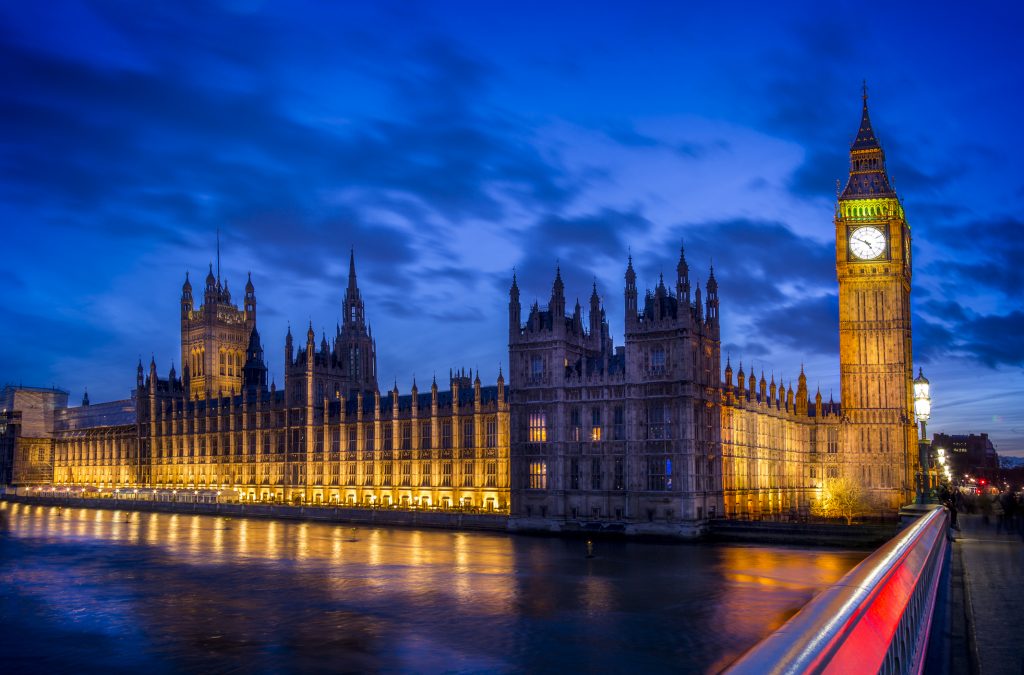 And, finally, a word about HS2's commitment to the UK supply-chain infrastructure – which, we were told, would benefit the UK.
Sadly – if rumours are to be believed – some UK suppliers have been excluded by virtue of the way in which HS2 specifies outcomes and awards – or intends to award – contracts. Legal advice has been sought in some cases, and Government will be keen to avoid any further adverse publicity. In particular, Wales and Scotland will need to see early benefits from the HS2 project (one company – Talgo – has announced an intention to manufacture trains in Scotland, and source materials from across the UK supply-chain in an 'all Britain' strategy; a potential 'early dividend' should it be successful in attracting some HS2 business.
Siemens has indicated an intention to locate an assembly plant in Goole, whilst Hitachi has previously adopted a mixed approach, which includes assembling 125mph trains at Newton Aycliffe from bodyshells shipped from the Kasado plant in Japan, some trains wholly from Japan, and some from Italy (these trains use the successful Hitachi 'A train' platform, designed and researched in Japan). CAF and Bombardier both have facilities in the UK and source materials globally. Future aspirations are unclear. Because HS2 appoints 'tier one', or 'main contractors' (who may or may not be UK-based), the way is clear for those contractors to outsource from anywhere in the world. This typically runs the risk of shutting out the very small and medium sized businesses that drive UK Plc. Until now, HS2 has resisted any criticism, washing its hands of the issue.
Another risk is of 'badge engineering' where ostensibly UK companies act as consolidators, bringing in components from overseas, and then claiming to be 'British' or to have significant UK content, whilst high-value production and R&D remains overseas. Some rolling stock manufacturers have had similar charges levelled against them; this may or may not be fair – but transparency will be vital in re-establishing public support. Nothing may be stronger than demonstrating 'local jobs for local people'.
Inevitably a very critical eye will be cast over how much money paid to contractors will remain in the UK economy.
Two of the largest and most publicly-visible contracts will be the track and the trains – and the review will wish to ensure that full public transparency of the benefits of contract awards to those areas. Again, this will need to be tempered by political imperative. In a new era of nationalistic pride, if the track and the trains are undeniably 'British', then there will be significant further opportunities through export and UK plc wins.
In conclusion, there will be changes to the HS2 project. Politics will play a large part – as will devolution.
Nobody can fully predict the outcome. However, we should be reassured by the example of the M25 – the motorway that nobody wanted – but nobody would be without today.
Lucy Battle is a Director at Freshwater, a full-service corporate communications and public relations consultancy with over a decade's experience advising organisations in the rail sector. To get in touch, email lucy.battle@freshwater.co.uk or call 020 7067 1595. For more transport insight and commentary, you can follow Freshwater @fwpublicaffairs