Freshwater is talking tackle with comedian, Rhod Gilbert
We thoroughly enjoyed working alongside Rhod Gilbert on the HIMfertility campaign and we are proud to see our hard work come to fruition in his new documentary, Stand Up to Infertility, which airs on BBC Wales on Monday 25 January 2021 at 9pm, and on BBC Two on Sunday 31 January 2021 at 10pm.
Our work on the HIMfertility campaign
We were first approached in February 2019 to create a campaign, spearheaded by the comedian, to raise awareness of male infertility and help tackle the taboo around the subject. We're passionate about all things health and we were delighted to get involved and offer our services on a pro-bono basis.
After six months of work on the campaign branding and messaging, we delivered a high-profile launch in St David's, Cardiff, on 17 December 2019. The event was great fun, and a great success, but more importantly, it got the people of Cardiff talking tackle.
Since then, we've continued to raise awareness on social media and in the press and we are delighted that all of our hard work will soon be seen on the BBC.
Angharad Neagle, chief executive, said: "Healthcare is one of our specialist divisions at Freshwater and we have over 20 years of experience in the sector. We've worked on a wide range of public awareness and behaviour campaigns for major health issues, so working with Rhod Gilbert on this important campaign was very exciting for everyone at the agency. We're happy to be playing our part in raising awareness of the issue of male infertility and look forward to seeing how people respond."
Carolyn Pugsley, director at Freshwater,  said: "It was great fun working on this campaign with Rhod. We were thrilled to unveil the Himfertility campaign to the public in 2019 and are delighted that it now has a chance to reach even more people with the BBC documentary. We hope the campaign, and the documentary, encourages those affected by male infertility to open up and talk about their experiences."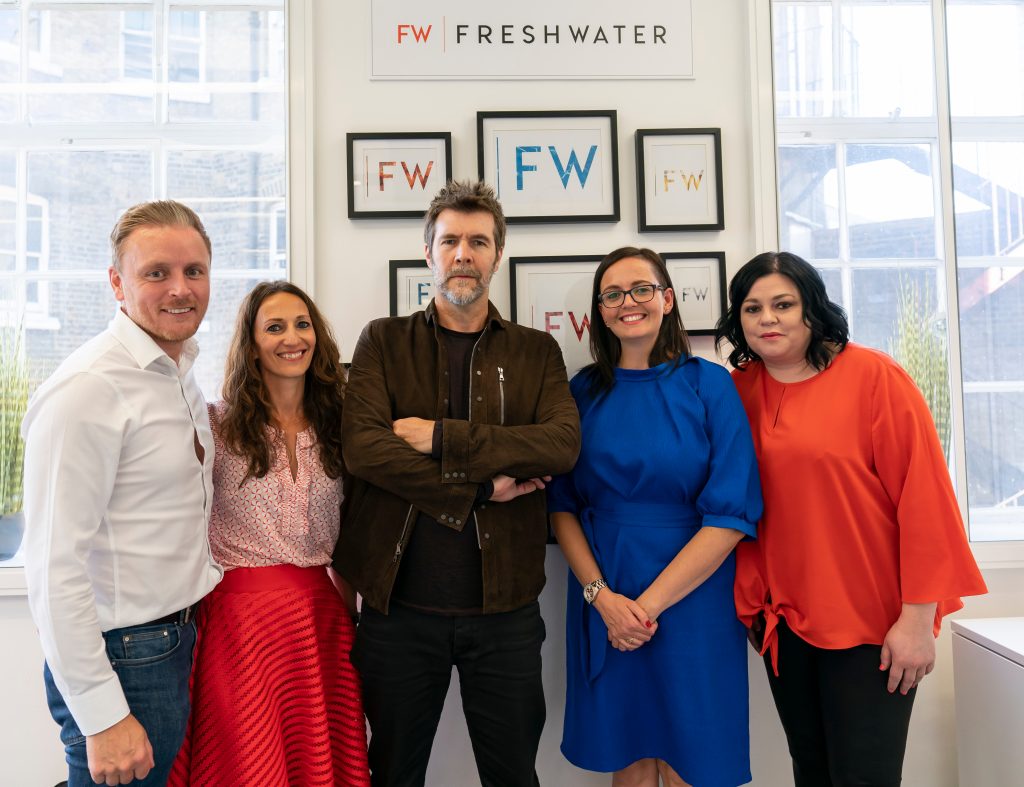 About the HIMfertility campaign
The HIMfertility campaign, fronted by comedian Rhod Gilbert, aims to raise awareness of male infertility and encourage men to talk freely about the subject and seek support.
Rhod has openly talked about his experiences with fertility following the difficulties he and his wife faced trying to conceive.
His documentary, Stand Up to Infertility, airs on BBC Wales on Monday 25 January 2021 and will also appear on BBC Two on Sunday 31 January 2021 at 9:40pm.
To learn more about the HIMfertility campaign, visit the website here.
Interested in working with us on your next campaign? Please get in touch.