Freshwater's January highlights
Sometimes, time can pass without acknowledging the good things that have happened. Well, not anymore. From now on, we're going share what we consider to be our highlights of the month. So, we're starting as we mean to go on with the best of January 2021.
Communication of the vaccination
Our healthcare team has welcomed in the new year by supporting the NHS with communications around the administration of the COVID-19 vaccine.
The vaccination of a nation is, of course, a huge effort and we are privileged to be able to play our small part. We look forward to continuing our work with the NHS and doing what we can to help bring reassurance to the country in these difficult times.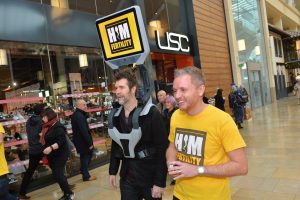 On TV talking tackle with Rhod Gilbert
We thoroughly enjoyed working alongside Rhod Gilbert on the HIMfertility campaign and were proud to see our hard work come to fruition in his new documentary, Stand Up to Infertility, which aired on BBC Wales on 25 January. If you missed it, it's being broadcast nationally on BBC Two at 9.40pm on Sunday 31 January. You can also catch up on BBC iPlayer.
Domestic violence campaign receives celebrity support
This month, Freshwater's public sector team secured high-profile online engagement for the Welsh Government's Live Fear Free campaign, when Victoria Derbyshire tweeted about the campaign to her 146k followers.
Live Fear Free offers advice for people who are experiencing or know someone who is experiencing domestic abuse or sexual violence. The helpline is open 24 hours a day for 7 days a week, and you can find out more here.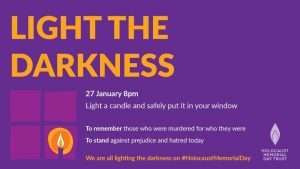 Privileged to be supporting Holocaust Memorial Day
Our digital and public sector teams oversaw the promotion of Holocaust Memorial Day on 27 January in Wales, which included a high-profile digital campaign and an online virtual ceremony. The campaign encouraged people across the country to light a candle in their window in remembrance while landmark buildings in Wales were colourfully lit, as the ceremony was live streamed to attendees.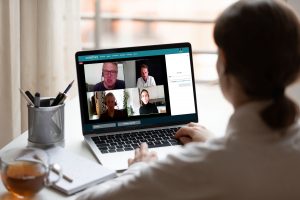 The virtual event launches continue
After a hugely successful transition to online events in 2020, our events team, Waterfront, continued to make strides in a new way of working with the launch of the Air Quality Forum, which takes place in May. The online event will provide practical guidance to improve air quality, and offers a platform for debate on a wide range of  air quality issues, including the impact of COVID-19.
Perfect for those working on nationally significant infrastructure projects, the Land Assembly and Compulsory Purchase for Major Infrastructure event is another of Waterfront's launches this month. The conference offers expert advice on all elements of land assembly and explores managing land acquisition as part of wider project development.
Finally, the Rail Safety event has gone live this month. The event will take place in May, and will provide updates, debate and discussion on rail safety standards.
We hope you've found this round-up of interest. If you'd like to know more about our work, click here to explore.