Freshwater June Highlights
Take a look at what we've been up to in the last month…
Securing a prime-time spot for Thompsons Solicitors
ITV ran a national prime-time documentary on 12 June, focussing on the rogue surgeon Ian Paterson.
Our client, Thompsons Solicitors, has supported hundreds of Paterson's victims in compensation claims, after he performed unnecessary and incorrect operations. He was jailed in April 2017.
The Freshwater media relations team worked closely with the producers for the documentary and set up an interview with the firm's national head of clinical negligence group actions, Linda Millband. In the documentary, she explained the legal details of Thompsons' work and how the case against Paterson built over time.
The documentary led to a spike in online Google searches around Ian Paterson, which resulted in more than 1,800 new users landing on the Thompsons' website in June alone.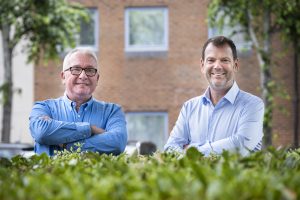 Launching a new office space for Lexington
Our client, Lexington Corporate Finance, hit the news in June after a successful relocation to new premises on Columbus Walk, close to Cardiff city centre.
We worked closely with Lexington to secure press coverage in Wales Business Insider, Business Live and Commercial News Media. The new space will have room to more than double the size of the business, as the firm continues its recruitment drive on the back of a strong 2021.
Read the full story on Insider Media here.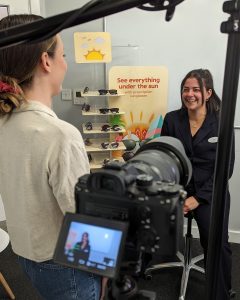 Filming with Specsavers
As part of our ongoing work with Specsavers in Wales to support and promote in-store 'community champions', we provided our videography expertise to film one of the champions at its Cardiff Queen Street store.
In the video, Sofia discussed the importance of Specsavers' stores engaging in the local community. The video is set to be showcased in the company's own internal presentations.
Rail Station and Development Conference success
Our sister company, Waterfront UK, launched another successful conference in June – the Rail Station and Development Conference.
The event took place on 28 June and featured prominent voices from across the rail industry including Network Rail and Transport for Wales , who came together discuss the latest plans for station development across the UK.