My first month at Freshwater: Charlie Cottrell
Before arriving as an account executive at Freshwater at the start of December, I was inundated with comments from family and friends who told me with, rather baseless, authority, "Christmas will be a nice time to join – it'll all be winding down, nice and quiet." What I've learned so far during my short time here is the inaccuracy of such sentiment. Quiet, at Freshwater? No such thing.
Instead, it's been fantastically busy. Between dinners, client meetings and event launches, the day-to-day office life has been exciting, and my colleagues have done their utmost to make me feel welcome. I'm already feeling like a part of the furniture, and a handy birthday on my second week was good enough reason to bring in a cake, which I'm sure didn't hurt matters.
Of course, a new role can often be an overwhelming prospect. But, even before my arrival, I was aware of how Freshwater seeks to operate, applying its resources to contribute positive change to the world. Such a mindset resonates with the team: good work done with a good heart. This is why I am so pleased to call myself a member of the team.
A particularly exciting project I got to work on in my first few weeks was the HIMfertility campaign. Fronted by Welsh comedian, Rhod Gilbert, the campaign is seeking to raise awareness among men about the causes of male infertility and how common it can be, with men contributing in up to 50% of all cases of infertility. The campaign looks to signpost men and their partners, who are struggling with infertility, towards support networks, lift the taboos surrounding the subject and encourage the nation to talk tackle.
The campaign launch day in Cardiff city centre was a prime opportunity to demonstrate the innovative flair of the Freshwater creative team, while also showcasing acute attention-to-detail and event organisation.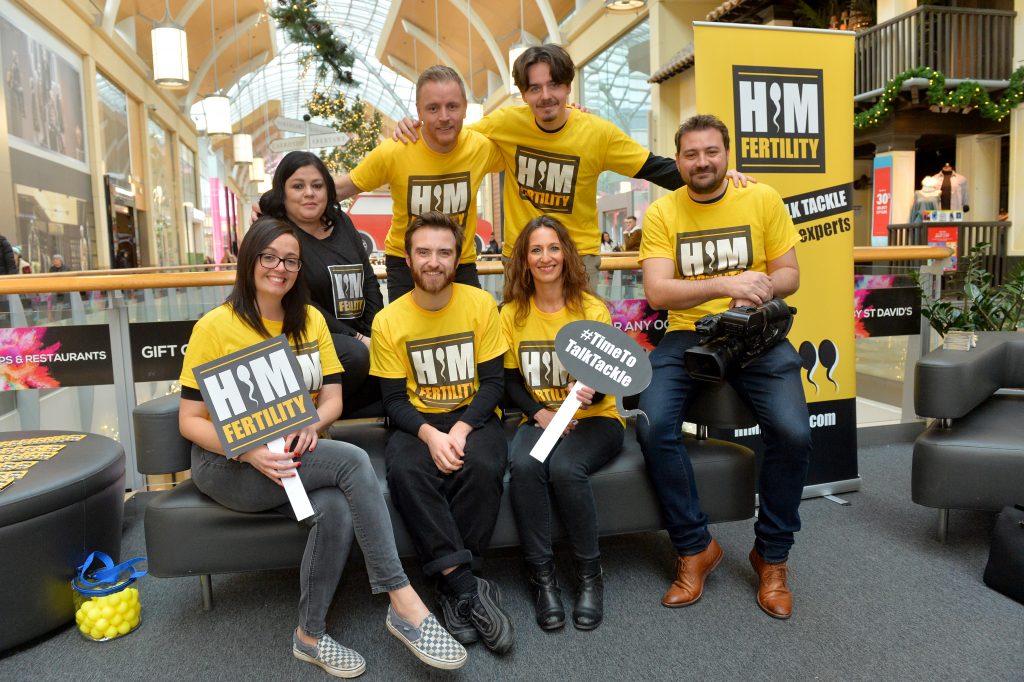 Ever since the launch day, it's clear how important and necessary the campaign is proving to be. Overseeing the social media accounts and watching their organic growth has demonstrated the need for the campaign's key messages to have their place in the discourse surrounding infertility, and the myriad of positive feedback via Twitter and Facebook goes further in highlighting the positive impact that the campaign is already having.
If my first month at Freshwater is anything to go by, it's going to be exciting, fulfilling and fast-paced– and I'm buckled in and looking forward to the ride.
Interested in joining the Freshwater team? Learn more about what a career at Freshwater could mean for you here. And click here to view our current vacancies.