Freshwater's November Highlights
Now we're in the final month of 2021, and Christmas bells will soon be ringing, we thought we'd take a look at our key moments from the penultimate month of the year.
Shaping Wales's response to the climate emergency
Throughout November, colleagues from across Freshwater came together to produce an events package and a cross-channel marketing plan for COP Cymru – a series of hybrid and virtual events and conversations around how Wales is tackling the climate emergency.
The programme of activity included the launch of the Net Zero Wales Plan, four COP26 regional roadshows, all based around key themes, as well as a five-day programme of events for Wales Climate Week.
In order to drive sign-ups to the events, we conducted a Wales-wide blitz of integrated activity, covering digital, PR, influencer engagement, and email marketing.
Our cross-channel marketing efforts registered five million impressions in a matter of weeks and resulted in more than 3,400 registrations – an impressive year-on-year increase of 1,181 registrations compared to Wales Climate Week 2020.
Celebrating a key moment in trade union law with Thompsons
At the beginning of the month, we helped position Thompsons Solicitors as experts in workers' rights as Richard Arthur, the firm's head of trade union law, featured as The Times Lawyer of the Week.
It came after the landmark case of Kostal UK Ltd v Dunkley & others, where the Supreme Court ruled that Kostal, an auto parts manufacturer, was unlawful to make a pay offer without the agreement of trade union Unite via collective bargaining.
You can read more about the case and what it means for trade union members here, where we secured a thought-leadership piece in Personnel Today.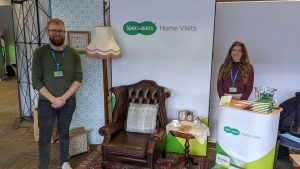 A day out with Specsavers
November also saw the Care Roadshow visit Cardiff City Stadium, where we helped Specsavers set up and run a stand to promote its domiciliary service.
The event was attended by care home managers, offering them the opportunity to find out more about the Specsavers Home Visits service.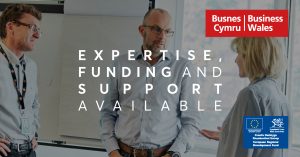 Encouraging Welsh businesses to be more SMART
Our latest project with Business Wales is now live. The SMART innovation initiative is a unique Welsh Government programme aimed at helping Welsh businesses to be more innovative, improve productivity and boost profitability.
Adverts across LinkedIn and Facebook are targeted at people most likely to benefit from the programme's services and directs them to the SMART innovation hub on the Business Wales website.
The campaign is due to run until Spring 2022.